Let's Get Together for Virtual Coffee
You've probably heard the saying "People Do Business with Those They Like, Know and Trust."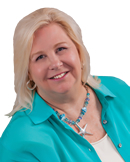 Building my referral network is the fun part of my business because I enjoy meeting new people and it gives me chance to support their success.
Let's connect in my virtual café (all from the comfort of your home and office) and chat for 15 minutes.
Select your time zone below and pick a date to reserve an online 'bistro table' for us to meet and have fun.
Looking forward to connecting with you.
Stay Unstoppable,