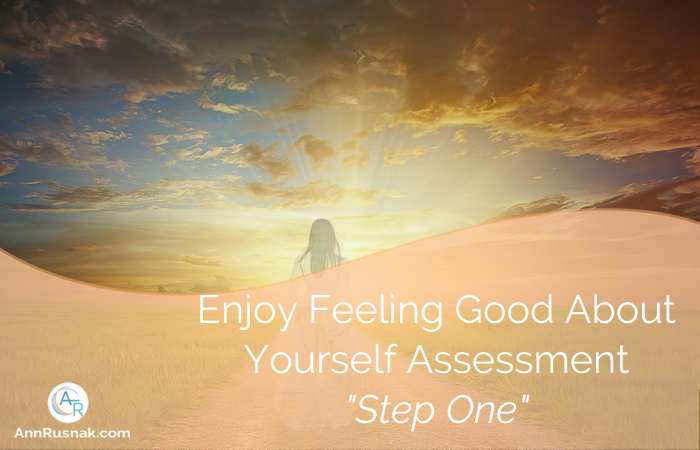 People dealing with low self-esteem don't view themselves clearly. They see themselves through a warped funhouse mirror. The distorted reflection seems to magnify their weakness while diminishing their assets.
My psychologist, while recovering from childhood abuse, suggested I do a self-concept assessment to raise my self-esteem and get rid of the false warped mirror images.
The first step toward doing an accurate self-concept assessment begins with writing down details on how you see yourself right now. The more details you provide the better. This assessment is a condense excerpt from the book Self Esteem by McKay and Fanning

Creating Your Feel Good Self Concept Assessment
I recommend keeping your assessment in a spiral notebook.
Your assessment will consist of eight areas. You may want to dedicate a page per area. Take your time doing this. Do one area a day if you prefer.
On each page, write down as many words and/or phrases to describe yourself for a specific area.
Area 1. Physical appearance.
Include a description of your height, weight, hair, skin, eye, style of the dress along with descriptions of specific body areas.
Area 2. How you relate to others
Include details of your strengths and weakness in all your relationships, with people you interact with regularly. Also, include how you relate to strangers in social settings.
Area 3. Personality
Describe your positive and negative traits
Area 4. How other people see you
What strengths and weaknesses do your friends and family see?
Area 5. Your performance at school or job and/or business
How do you handle major tasks?
Area 6. Your performance of daily life task
Describe how you maintain yourself, home, health, and other personal care tasks include family needs too
Area 7. Mental functioning
This area can include, reasoning, problem-solving, learning, creativity, specialized knowledge, insight wisdom and so on
Area 8. Sexuality
How you see and feel about yourself as a sexual person
Next action in finishing your self concept assessment:
Go back and put a plus sign by items representing your strengths or things you like about yourself. (if you used a spiral notebook or notebook paper, put the sign in the left margin next to each item)
Put a minus sign by an item you consider negative or would like to change.
Look for a pattern with your plus and minus signs
Do the majority of your negative show up in only a couple of areas?
This generally means your self-esteem is in good shape with a few specific weak spots.
If you gave yourself more minus signs than positive signs throughout your assessment, it will take more effort for you to achieve a real positive self-concept about yourself.
When I did this assessment, I'll be honest, it wasn't easy. Feel to post questions below or better yet, join the free Unstoppable Success Group for Women Business Owners.
Step two of this series will go over how to begin revising the weak perceptions on your list.
Stay Unstopulous,