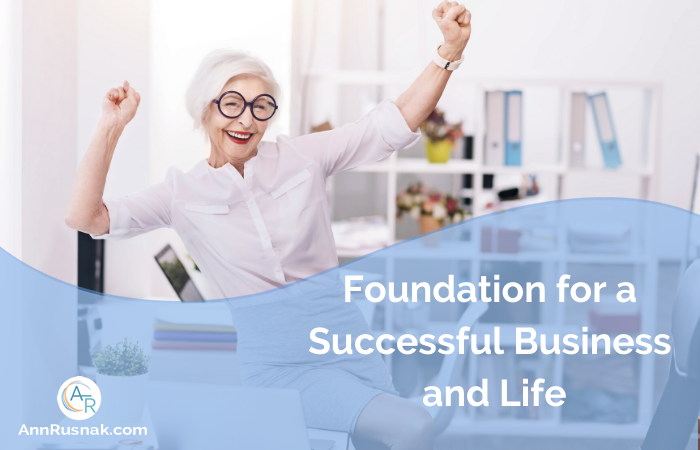 (Disclaimer: I use the word God in this article. Substitute Universe, Creator or whatever your preference)
Decades ago, I attended a business seminar featuring a very wealthy and successful businesswoman as the keynote speaker. She owned several businesses including one teaching others how they can succeed in their businesses. A wife, mother, and grandmother, she built her business while raising her family.
I took many notes from her speech and kept them in my paper planner and so I could conveniently read them. When smartphones arrived on the scene, I abandoned my trusty Franklin Planner for an online calendar and those notes disappeared. I forgot all about them
Recently during a major office purge, a smile appeared on my face when I rediscovered them in an old box of papers.
So, I can never lose them again, you'll find those notes below:
Your Personal Mission
VERY IMPORTANT – you need to write a mission statement with your lifelong goals. This becomes your road map for what you want from your business. I wrote a mission statement for my life before attending this seminar. (I'll write about the results in another article)
She said until you know who you are and why you need to build your business, you won't create a big business. She said a big business does not mean a huge corporation with 1000's of employees. It only needs to be big enough to generate the income to support your desired lifestyle and for your message to reach your ideal clients.
Ask yourself:
What is your aptitude? (Your talents… what you are good at)
What is your passion? (What you care about)
What is your happiness? (What you enjoy)
What do you value? Why you do what you do…your purpose…what you commit your life to.
What are you willing to work for?
Success Foundation Formula
Dedicate your life to God! Turn yourself and your business over to prayers. Run and grow your business on a strong foundation of God.
Put God in your business first
Visualize your business goal. Have to believe it can happen to you.
Make a decision:
"It's always later than you think. Every year you don't commit 100% to your business is one less year you have to enjoy it. Whatever your heart desires…to spend time with your children…visit places you want…to live as the person God intended for you to be!"
Every year you don't commit 100% to your business is one less year you have to enjoy it.
Foundation Builders for Inspired Success
Every morning Praise God and thank him for all his given you. Write down one thing you are grateful for.
Reorganize, Restructure, and Refocus your life to get your focus back.
See yourself bigger than your circumstances
Give up who you are now for the person you're going to be.
Where ever you find yourself, it's because you made an appointment to be there.
What's holding you back from your dream? Get up…Go to the bathroom and look in the mirror.
Single most important element …DISCIPLINE
The key to dynamic behavior is believing.
Making Decisions:
Somewhere along the line, you need to decide what you truly want. Make a decision and when an obstacle comes, and if your decision was truly made from your heart's desire, the obstacle wouldn't get in the way. I've applied these steps in my life and it made a big difference. This doesn't mean your life or business won't go without challenges and obstacles. I discovered that keeping God in front of me, things always work out or He opens another door.
In other words, the Universe always has my back and everything always works out for me.
What are your takeaways? Share below
Want Support in Growing Your Business
Get ready for more free training, support to grow your business and mindset mojo to attract more money, join me in our FREE Unstoppable Success Group for Women Business Owners.

Stay Unstopulous,