If self-doubt hold

s

you back

from doing what you need to do to

grow your business...
Join the Free 5-Day Challenge to boost your confidence to unleash and maximize your client attraction mojo!

During this fun and easy 5-Day Challenge, you'll...
A simple 5-minute

process that will

eliminate

your self-doubt and and negative thinking holding you back
Discover how

unstoppable confidence

turns you into a money attraction magnet

Automatically 

open yoursel

f

up to

new ideal clients

who are

eager for your services.



I look forward to helping you develop unshakable, unstoppable confidence during our time together and beyond.
Stay Unstoppable,
Ann Rusnak
The Challenge begins Monday, August 28th.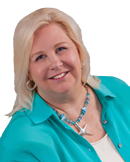 Ann Rusnak is a Success Mindset Strategist helping women change their money beliefs that keep them feeling stuck and working too hard. Her unique techniques and programs provide the clarity and confidence to easily and effortlessly attract more ideal clients.
Ann is the creator of the powerful Unstoppable Success System and author of the soon-to-be-published book, The Journey to ME which combines her 25 years of business experience and self-discovery journey to empower others to live the life they richly deserve.
Bonus: 'Unstoppable Success Notes' subscription filled with inspiration, timely tips, success tool and strategies to live the life you richly deserve