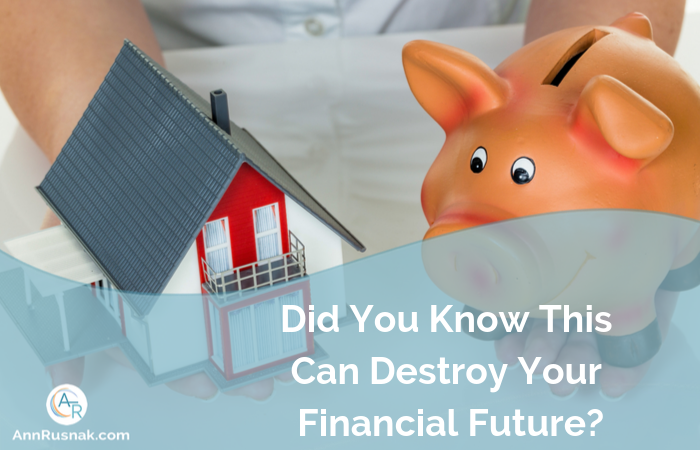 When self-talk is positive and helpful, amazing things can happen. When self-talk is negative, you make your life more challenging than necessary.
Do you ever remember hearing these statements come out of your mouth—or even in your head?
"I've never been good with money."
"I hate budgets."
"I'll never be a 6-figure earner."
"My market won't pay premium prices."
Or any other negative money statement?
Doing so, you engage in the damaging habit of negative self-talk. By telling yourself these lies, you reinforce these beliefs.
When self-talk is positive and helpful, amazing things can happen.
How Your Thoughts Affect Your Financial Well-Being
Continue telling yourself you're not good with money, and it reinforces a belief not serving you for your good.
For example, you may tell yourself budgets won't work so why bother, and you find yourself resisting creating one.
Convince yourself you can't earn a 6-figure income, and you won't.
This behavior and thinking will create a self-fulfilling prophecy. This kind of self-talk results in poor performance simply because we act as if it's already true.
If you tell yourself you can't earn 6-figures, you will not do the things that 6-figure business owners do.
You won't work to grow your mailing list ("No one reads my emails anyway"),
You won't increase your coaching rates ("It's not like I'm some top-earning coach"),
You won't build a brand worthy of a 6-figure income ("A beautiful brand isn't necessary at this income level").
By contrast, if you act and think like you earn 6-figures already, you'll approach your business quite differently. Your confidence level will increase. You'll present a very different brand to your prospective clients. You'll go out of your way to connect with those who can and will afford to pay your higher rates.
How to Turn Around Negative Self Talk
Take the first step toward changing your negative self-talk by simply acknowledging you do it.
Make a list of your negative self-talk phrases and attitudes. For 24 hours, record everything you say to yourself not supporting you, regardless of whether or not you think it's true. Here are a few examples to get you thinking:
"People won't like me if I make lots of money."
"I'm not good enough for that."
"I could never do that."
"Things will never get better.
"I can't afford that."
Make a note of the ones that come up most often for you and identify their origin if you can.
Change your self-talk by rephrasing. The next time you catch yourself saying "I'm no good with money," take a minute to recall 5 instances where you were good with money. Maybe you paid off your credit cards or saved for a house or built an emergency fund. Rephrase your self-talk to, "I'm good with money."
If you feel resistance, say "I decide I'm good with money." This quiets your inner critic.
Just as negative self-talk becomes a self-fulfilling prophecy, so does positive self-talk. Reframe your thinking, and your business finances will certainly improve.
Stay Unstoppable,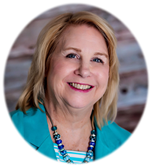 Your beliefs shape your results and your future. If you're feeling suck with achieving what you desire, begin by dealing with your limiting beliefs. New beliefs are easy to install using the FREE "7 Steps to Expelling Your Limiting Beliefs Cheat Sheet." Click Here to Claim it Now