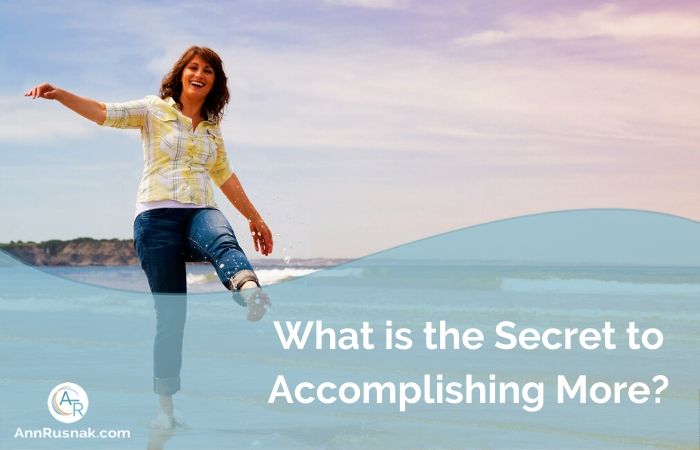 Some people take pride in their drive to be perfect. Take it from a recovering perfectionist, perfectionism isn't all it's cracked up to be.
Perfectionism wastes time, creates stress, and stands in the way of your success.
Doing a good job isn't the same as seeking perfection. Ideally, a task completed at a good enough will ensure success. Something the perfectionist will find totally unacceptable.
When you avoid perfection, you can accomplish more toward success:
Perfection isn't possible. Nothing has ever been perfect in the literal sense of the word. You might as well go looking for a unicorn.
Perfection is a waste of time. Perfection requires a lot of time and effort – more time and effort than the end result is worth. You're not allocating your primary resources intelligently if you're trying to be perfect.
You get less done. When you try to be perfect, you cut yourself short of enough time to get everything done. Your boss needs her report. She doesn't need something to submit to the Smithsonian to preserve for future generations. You can't get your work done if you're focused on perfection.
The need to be perfect is a sign of insecurity. The drive for perfection is an attempt to compensate for a perceived lack of adequacy. When you believe you aren't good enough as you are, it's common to believe that doing everything perfectly will prove that you are capable and adequate. That's a heavy burden to carry through life.
The need for perfection leads to procrastination. It can be tough to even take the first step if you believe that the outcome must be perfect.
Perfection is unhealthy. Perfectionists are more prone to heart disease, anxiety, and mental health issues. The quest for perfection causes stress. Stress is damaging to the body and mind.
You can't work well with others if you need to be perfect. People have little patience for perfectionists. Everyone else wants to get things done and get on with their lives. You can accomplish much more with the help of others.
Perfection leads to frustration. That frustration leads to depression, anxiety and unnecessary stress which can result in health issues.
Perfection is an enemy of success. Perfectionist avoids failure. Success often includes failures along the way. Perfection and success aren't compatible.
Perfection leads to unreasonable expectations. There are times when we need to be perfect or near-perfect, such as when constructing a bridge or performing surgery. But for most of us, there is room for a margin of error. Especially, when it doesn't make a big difference in your end results.
Perfection is rooted in anger. Perfectionists feel contempt for anything less than perfection. This isn't healthy. It also makes you unpleasant to be around. No one will ever meet your standards and your anger towards them isn't appreciated.
Perfection and happiness are at odds. Happy people don't feel the need to be perfect. And people that are driven to be perfect are too consumed to experience happiness. Do you know a perfectionist that you would describe as happy?
Which would you rather have – Perfection or Success?
Perfectionism requires a tremendous amount of time and gets in the way of happiness and success. Ask yourself why you feel the need to do things perfectly. Perform tasks to a level that results in success. Going beyond that point is foolish and unnecessary.
BONUS DOWNLOAD:Ready to make changes to avoid perfectionism? Forget the belief of change being hard? You can make significant changes with EASE when you know the secret!
Get Your FREE: "7 Simple Stages for Successful Changes" cheat sheet
Stay Unstoppable,