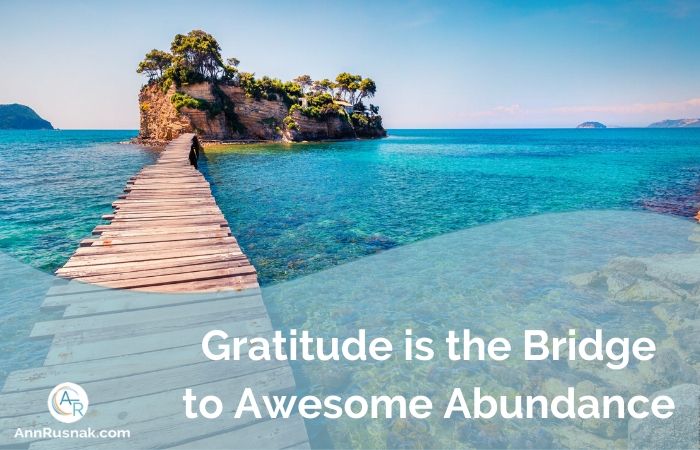 You'll find many books on financial success sitting on my bookshelves. The majority of them contain a recurring subject matter concerning the flow of money.
Even Wallace D. Wattle's classic "The Science of Getting Rich" devotes an entire chapter to this subject.
The Law of Gratitude – Being Thankful
Wallace D. Wattles says: "gratitude draws the mind into closer touch with the source from which ALL blessings come…
It is easy to understand that the nearer we live to the source of wealth, the more wealth we shall receive; and it is easy also to understand that the soul that is always grateful lives in closer touch with God than the one which never looks to Him in thankful acknowledgment…
The grateful mind is constantly fixed upon the best; therefore it tends to become the best; it takes the form or character of the best, and will receive the best.
Also, faith is born of gratitude. The grateful mind continually expects good things, and expectation becomes faith. The reaction of gratitude upon one's own mind produces faith; and every outgoing wave of grateful thanksgiving increases faith. He who has no feeling of gratitude cannot long retain a living faith; and without a living faith you cannot get rich by the creative method."
Gratitude Keeps Lack Mentality Away
But the value of gratitude does not consist solely in getting you more blessings in the future. Without gratitude you cannot long keep from dissatisfied thought regarding things as they are… Wattles
Gratitude starts with expressing thanks for everything in your life right now.
I must admit, when I started developing an attitude of gratitude, it didn't come easy. There was much upheaval in my life and it appeared like nothing was happening according to plan.
My best friend encouraged me to give thanks during the stormy times. I thought she was nuts. Following her advice, began feel sense of hope coming upon me… something I hadn't felt for quite some time.
I started to notice all the good in my life and stopped focusing on what I didn't have.
The Power of Appreciation
How many times do complain about the lack of money… yet you walk past a penny, nickel or dime on the ground without picking it up?
The universe provided you with a gift that you didn't accept or didn't think it was "worth" enough for you to bother picking it up.
If you don't appreciate the little gifts, why would the universe give you more?
If you don't appreciate the little gifts, why would the universe give you more?
Think how you felt when you gave something and the recipient didn't appreciate it? Did it make you feel like you wanted to give more to this person?
Whenever you find unexpected money, no matter what the denomination, say "Thank you Money Honey!"
Always give thanks and acknowledge with gratitude for what you already have. Appreciate what you have right now, no matter how little it seems to you.
Think how you would feel and react if you receive genuine thanks and appreciation for all you did. Imagine how God with unlimited resources will react when you show appreciation.
Gratitude really does keep you connected to God, Universal Source of all things.
The Gratitude Box
To help develop this new attitude and habit, I created a Gratitude Box using a small box for organizing photos. I wrote Thank You God in big letter on the lid. I took blank sheets of paper and cut them up into note size blocks. I put the "note" size piece into the box with a pencil.
Every day for 30 days, I wrote out a thank you note to God for something I was grateful for… some days it could be several thank you notes. I even thanked God in advance for something I requested but didn't receive yet.
WOW… talk about major changes… more and more blessings kept coming into my life. I still do the thank you notes to this day.
Take a good look at what you've got right now, you may find yourself happily surprised and then watch how it will begin to blossom and increase.
Tired of change being hard? You can make significant changes with EASE when you know the secret! Get Your
"7 Simple Stages for Successful Changes"
FREE Cheat Sheet by
Clicking Here
Stay Unstoppable,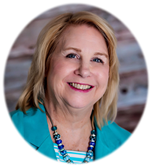 PS Share something you're grateful for today